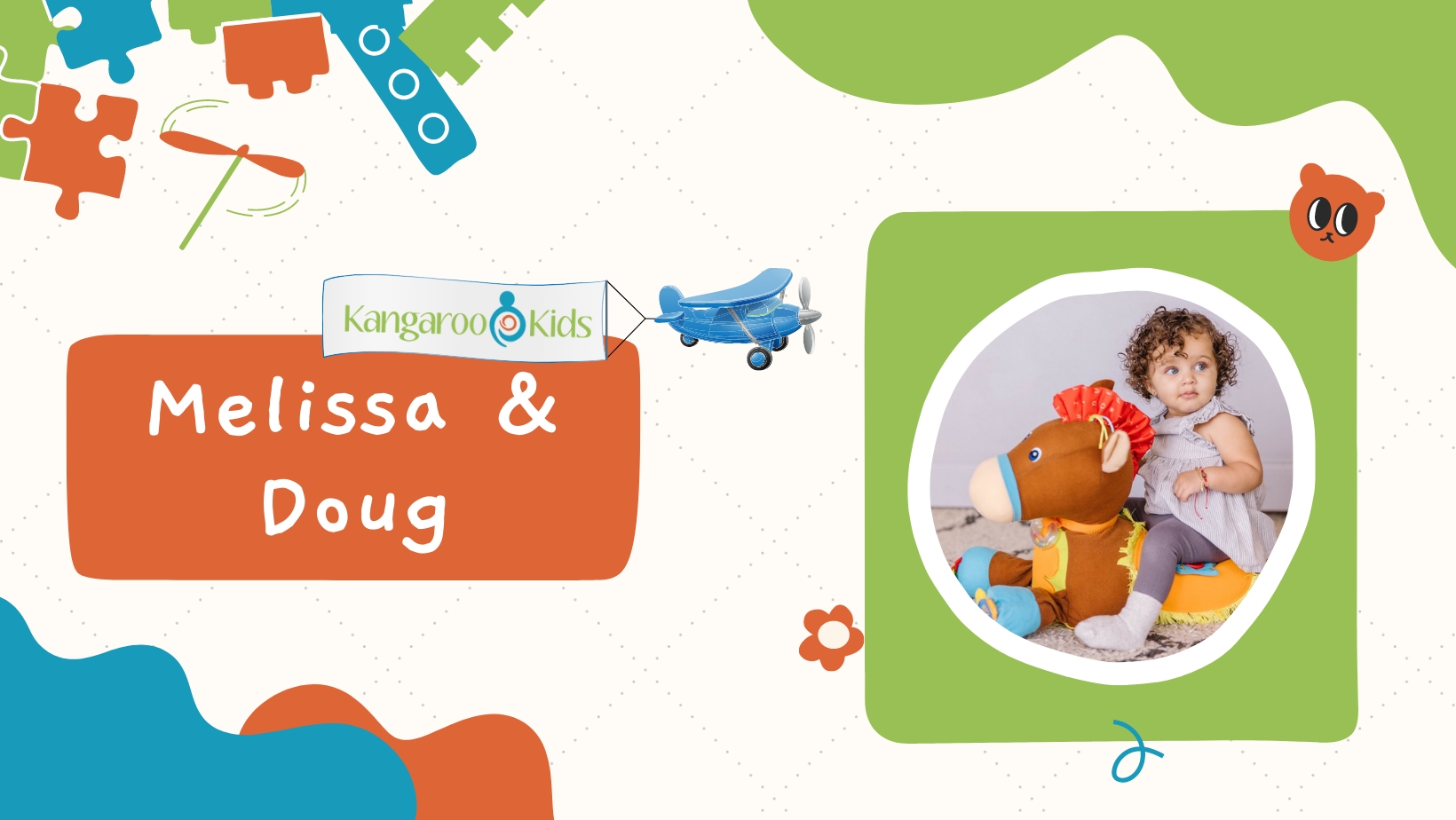 Melissa & Doug: Inspiring Creativity and Learning Through Play
Since 1988, the esteemed American toy brand, Melissa & Doug, has been delighting children and parents with its inventive and educational toys. Committed to fostering creativity, imagination, and learning, Melissa & Doug has become synonymous with high-quality, engaging products that cater to kids of all ages. In this feature, we'll delve into the company's backstory, its guiding principles, and some of its best-loved offerings. 
A Dynamic Duo's Vision for Children's Development
Melissa & Doug was founded by Melissa and Doug Bernstein, a visionary husband-and-wife team driven by their shared passion for nurturing children's development. Combining Melissa's expertise in education and child development with Doug's entrepreneurial acumen, the couple set out to create toys that ignite curiosity, inspire hands-on learning, and stimulate exploration. 
Quality and safety are important to Melissa & Doug. Each product is thoughtfully designed using robust materials built to endure the rigors of playtime. The company also ensures that its toys meet or surpass the most stringent safety standards through rigorous testing protocols. 
Igniting Imagination and Collaboration
A key characteristic of Melissa & Doug's toys is their emphasis on promoting imaginative play. Their diverse range of products, including pretend playsets, costumes, puppets, play food, and dolls, encourages children to weave stories, assume various roles, and interact with their peers or family members. By nurturing imaginative play, Melissa & Doug toys help enhance cognitive development, language acquisition, and social skills. 
Enriching Playtime with Educational Elements
At the heart of Melissa & Doug's philosophy is the belief that learning and play are inseparable. The company designs its toys with educational aspects in mind, integrating features that develop a variety of skills. Puzzles, for instance, bolster problem-solving capabilities and hand-eye coordination, while arts and crafts kits foster creativity and fine motor skills. Many Melissa & Doug products also incorporate early learning concepts, such as letters, numbers, shapes, and colors, making them invaluable tools for preschool-aged children. 
Best-selling Products
Melissa & Doug boasts an array of popular products that have become must-haves in many homes: 
Pretend Playsets:

With options ranging from kitchen sets and toolkits to doctor kits and dollhouses, Melissa & Doug's playsets allow kids to explore different roles, sparking imagination and promoting social development.

 

Wooden Puzzles:

These puzzles, available in various themes and difficulty levels, cater to toddlers, preschoolers, and older children, enhancing critical thinking, spatial awareness, and fine motor skills.

 

Stuffed Animals and Plush Toys:

These soft and snuggly companions provide comfort and inspire imaginative play while fostering nurturing abilities.

 

Arts and Crafts:

The brand offers a wide selection of art supplies, such as paints, crayons, and craft kits, enabling children to unleash their creativity and hone their fine motor skills.

 
As a leading name in the toy market, Melissa & Doug remains steadfast in its mission to design toys that motivate children to learn, explore, and thrive. The brand's commitment to quality, safety, and educational merit has made their products a staple in homes and educational environments across the globe. By championing creativity, imagination, and hands-on discovery, Melissa & Doug continues to leave a lasting impression on children's lives, supporting their growth and enriching their play experiences.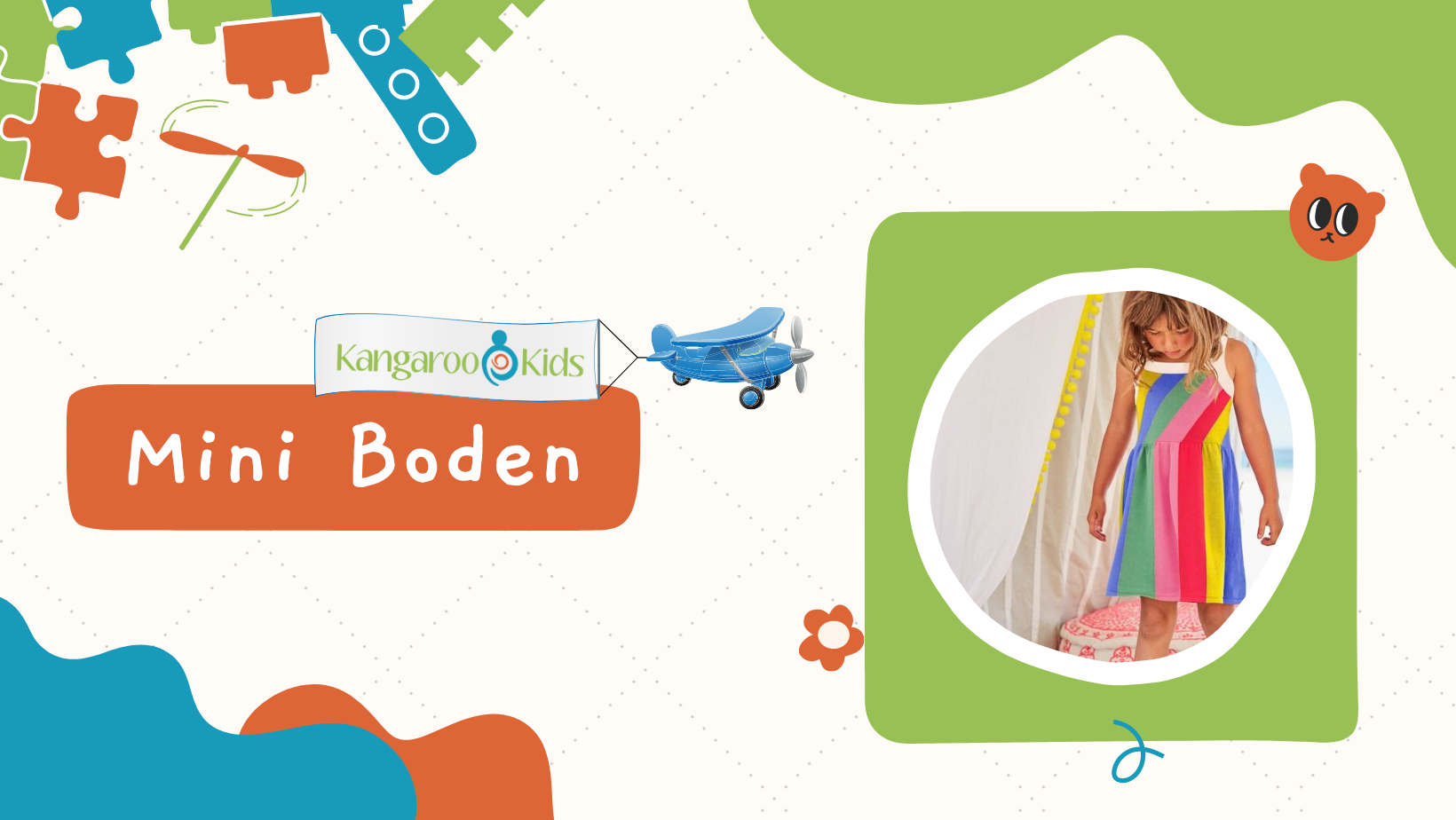 Mini Boden: A Celebration of Childhood Through Stylish, Durable, and Sustainable Fashion  As a prominent clothing brand, Boden has captured the hearts of fashion enthusiasts with its diverse offe...
Read more
Little Tikes: A World of Imagination, Durability, and Fun  For over five decades, Little Tikes has been a cherished name in the realm of children's toys. Known for their sturdy, innovative, and v...
Read more