Little Tikes: A World of Imagination, Durability, and Fun
For over five decades, Little Tikes has been a cherished name in the realm of children's toys. Known for their sturdy, innovative, and vibrantly colored products, Little Tikes has become synonymous with engaging toys that promote active play, creative exploration, and endless enjoyment. In this feature, we'll explore the rich heritage of Little Tikes, their unwavering commitment to quality and safety, and some of their most iconic and popular offerings. 
A Tradition of Playful Resilience
Established in 1969 by Thomas G. Murdough Jr., Little Tikes was founded on the dream of crafting safe and robust toys tailored to the unique interests and requirements of young children. From the outset, Little Tikes distinguished itself by manufacturing toys made from durable, molded plastic, capable of withstanding the exuberant playtime of little ones. This focus on quality and resilience has remained an integral part of the brand's identity throughout its history. 
Fostering Active Play and Creative Exploration
Little Tikes recognizes the crucial role of active play in a child's development. Their products are designed to engage children both physically and mentally, inspiring them to discover, invent, and imagine. With offerings ranging from iconic outdoor playsets like the Cozy Coupe and the Tikes Town Playhouse to indoor toys such as the Easy Score Basketball Set and the Cape Cottage Playhouse, Little Tikes provides a diverse array of products that encourage physical activity, imaginative play, and social engagement. 
Prioritizing Safety and Quality
The safety of children is of paramount importance to Little Tikes. All their products undergo stringent testing to ensure compliance with the highest safety standards. From material selection to the design and construction of each toy, Little Tikes places children's well-being at the forefront. Their dedication to quality and safety offers parents peace of mind, knowing that their children are playing with toys that are both enjoyable and secure. 
Classic and Innovative Toys
Tikes Town Playhouse:

The Tikes Town Playhouse offers a world of creative possibilities for children. With its colorful design and interactive elements, this playhouse invites kids to immerse themselves in pretend play and craft their own stories within a miniature town setting.

 

Cozy Coupe:

A beloved classic for generations, the Cozy Coupe has captivated children with its bright colors and user-friendly design. This iconic toy car enables children to engage in imaginative play, pretending to drive their very own vehicle.

 

Cape Cottage Playhouse:

The Cape Cottage Playhouse provides a charming and inviting space for children to unleash their imaginations. Featuring realistic details and sturdy construction, this playhouse promotes imaginative play and role-playing adventures.

 

Easy Score Basketball Set:

Introducing young children to the excitement of basketball, the Easy Score Basketball Set features an adjustable hoop and an oversized basketball, fostering coordination, motor skills, and friendly competition.

 
Generations of families have trusted Little Tikes to provide their children with toys that inspire active play, creativity, and imaginative journeys. Thanks to Little Tikes' dedication to safety, durability, and innovative design, the brand continues to enchant young minds and bring joy to households worldwide. From their legendary Cozy Coupe to their imaginative playhouses, Little Tikes remains a dominant force in the toy industry, producing products that nurture a love of play, stimulate exploration, and create treasured childhood memories.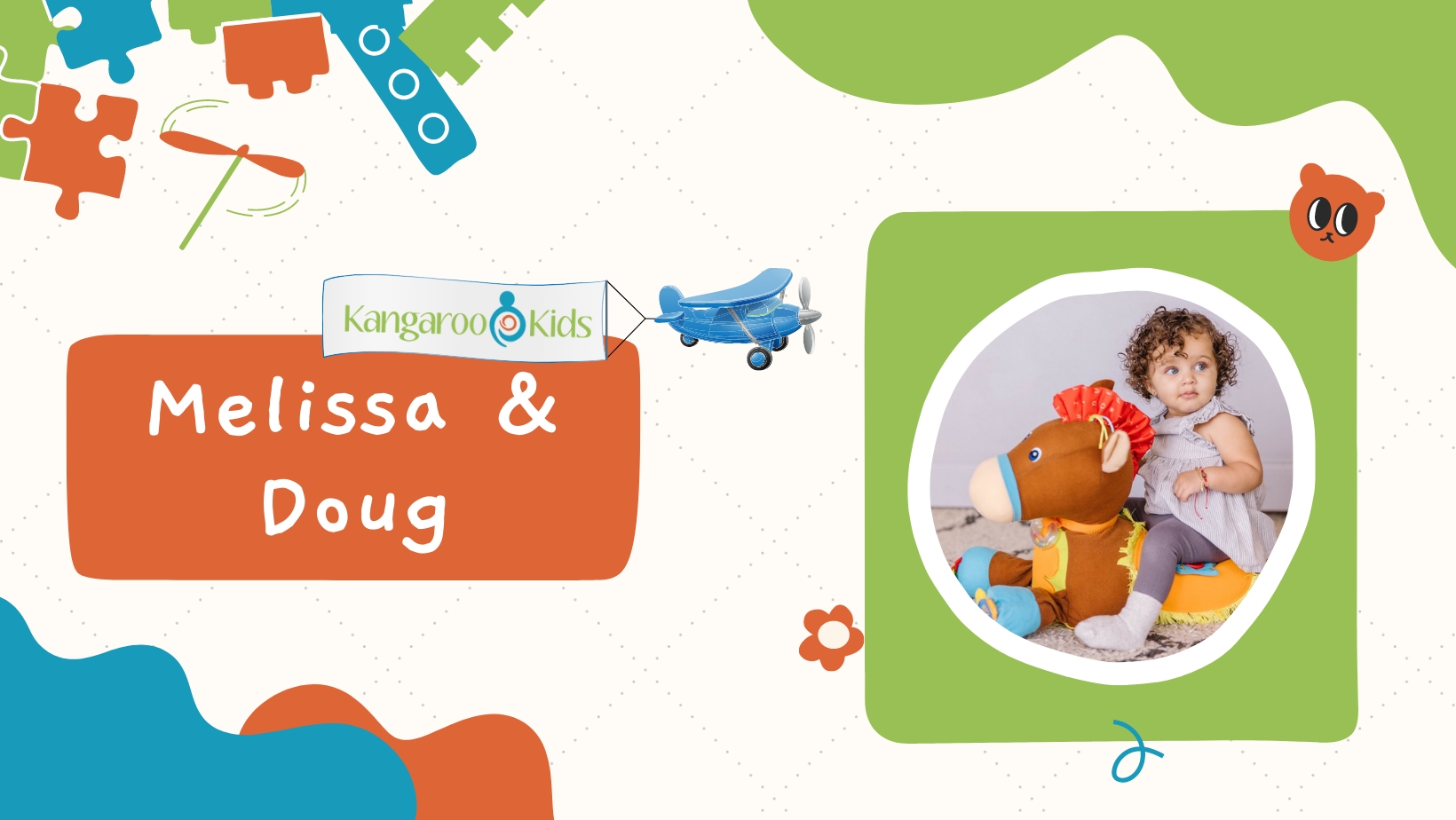 Melissa & Doug: Inspiring Creativity and Learning Through Play  Since 1988, the esteemed American toy brand, Melissa & Doug, has been delighting children and parents with its inventive an...
Read more
Fisher-Price: A Timeless Tradition of Engaging and Educational Toys  Since 1930, Fisher-Price has been a trusted name in children's toys, creating innovative products that engage young minds, pro...
Read more