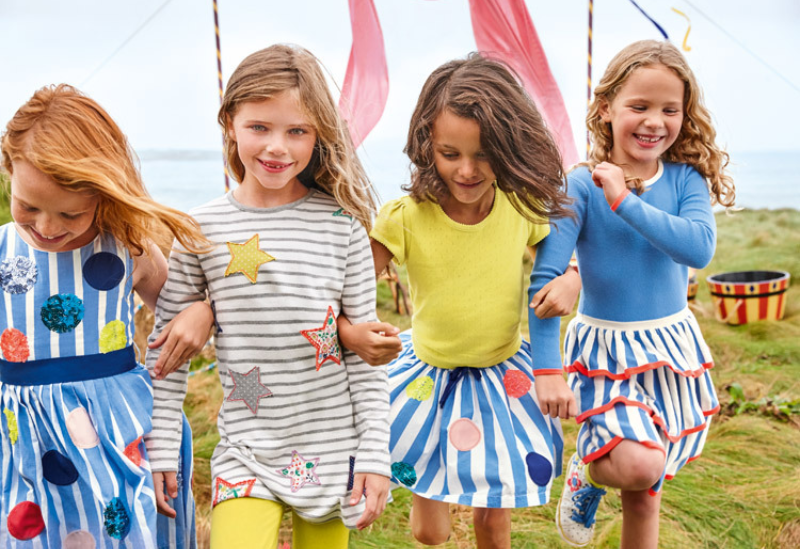 Mini Boden
Discover the vibrant world of Mini Boden at Kangaroo Kids! As a beloved part of the Boden family of brands, Mini Boden specializes in creating trendy and top-quality clothing for children of all ages, ranging from adorable babies and toddlers to stylish older kids up to 16 years old.
At Kangaroo Kids, a world of wonder awaits you with our delightful assortment of pre-loved Mini Boden treasures. Mini Boden's clothing exudes a delightful fusion of lively prints, vibrant colors, and captivating patterns, drawing inspiration from the latest fashion trends and whimsical themes. Dressing your little ones in Mini Boden lets them express their unique personalities with exuberance and confidence. The hallmark of Mini Boden is its unwavering commitment to quality. Every garment is a testament to their meticulous attention to detail, from the choice of fabrics to the fine craftsmanship, ensuring that each piece stands the test of time. Whether it's a cozy sweater, an enchanting dress, or a pair of trendy pants, Mini Boden's clothing is designed to endure the marvelous adventures of childhood.
Step into the world of Mini Boden at Kangaroo Kids and uncover a world of fashion-forward possibilities. From irresistible outfits for the tiniest tots to trendy ensembles for the older ones, our collection offers a treasure trove of options. Let your children's vibrant personalities shine through with Mini Boden's playful and stylish designs.